The Crucial Role of Data Archiving Prior to S/4HANA Migration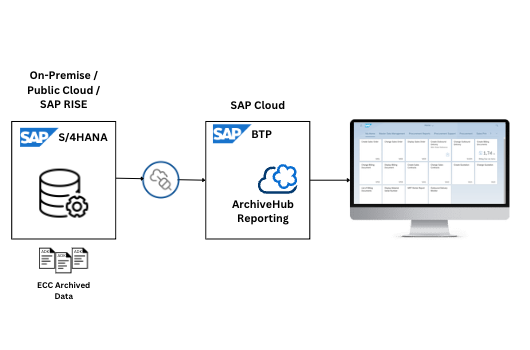 SAP S/4HANA is powered by the cutting-edge HANA in-memory database platform, which is designed to handle terabytes of data effortlessly thanks to its columnar database structure. However, one major consideration for S/4HANA's future operation is the substantial amount of RAM required to run the in-memory database. This type of database is approximately five times more expensive than traditional databases, as its licensing costs are volume-based.
Undertaking SAP data archiving before migrating to S/4HANA is crucial to prevent skyrocketing operational expenses associated with running the advanced ERP suite. While you may need access to vast amounts of data, storing it all in the production system's HANA database is unnecessary. Data archiving helps control costs, and organizations should prioritize it before transitioning to S/4HANA. Furthermore, archiving data can significantly reduce the timeline for the actual SAP S/4HANA system conversion, streamlining the migration process. But, here are the current limitations:
Fiori Apps that access S/4HANA data using oDATA services do not retrieve archived data because standard oDATA services are not configured to select archived data.


Analysis for Office reports also do not automatically display archived data from S/4HANA.


When creating reports based on the ACDOCA table, it is essential to consider the document status and total balancing lines generated during the archiving process.


In a central finance architecture where one or more source systems connect to a central finance system, standard reconciliation reports do not take into account the archived data.
All of the limitations are overcome with ECC archived Data Reporting for S/4HANA