Discover a seamless SAP data archiving solution with ArchiveHub, designed to enhance user experience, improve data volume management, and satisfy business users, archiving consultants and Basis teams.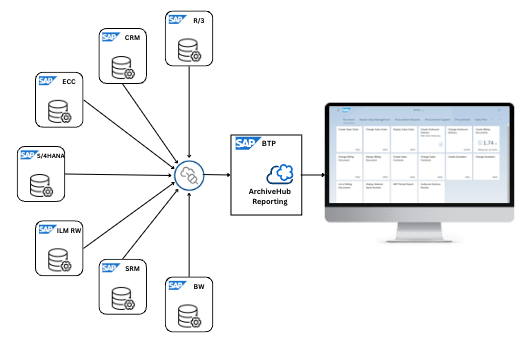 Key Features:
Native Fiori Apps integration for a superior user experience.
Transactional reports resembling standard SAP reports.
Compatibility with all Archiving Objects (1851+) and custom archiving objects(see full list here).
Reporting across 24 Application Areas, including FICO, MM, SD, PP, PM, QM, Banking and more(see the full list here).
Preservation of authorization rules and S/4HANA UI Data Masking.
Advanced analytics on archived data.
Access to attachments and documents linked to archived data.
Lightning-fast indexing with SAP IQ, SAP DataLake, or native indexing for non-HANA DBs.
Benefits:
Delightful user experience for business users.
Comprehensive archiving solution for consultants.
Efficient data volume growth management for infrastructure and basis teams.
Reduced resident times of data in the database.
Happy SAP IT managers and CIOs.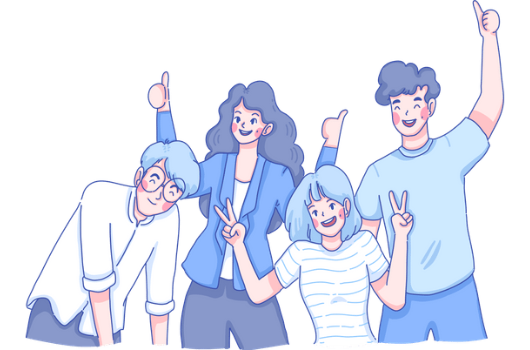 Stand out from the competition with ArchiveHub's native Fiori-based technology, more extensive support for archiving objects, and an emphasis on user experience. SAP-certified, ArchiveHub offers a light add-on for quick setup and a range of indexing options, including SAP IQ, SAP DataLake, and native indexing for non-HANA DBs.
Are you an SAP customer, facing data volume growth, S/4HANA conversion, SAP ILM, or other data archiving challenges? Choose ArchiveHub and experience the ultimate SAP data archiving solution today. Reach out to learn more and unlock the full potential of your SAP systems archived data.
Our Goal is to see… Happy SAP Business Users, Happy SAP Archiving Consultants, Happy Infra and Basis Teams – Experience ArchiveHub today!
Application Areas for Reporting
| | |
| --- | --- |
| AM | Asset Accounting |
| BC | SAP NetWeaver |
| CO | Controlling |
| FI | Financial Accounting |
| GL | General Ledger |
| HR | Human Resources |
| IS | Industry Solutions |
| MC | Logistics Controlling |
| | |
| --- | --- |
| MM | Materials Management |
| OC | Office & Communication |
| PM | Plant Maintenance |
| PP | Production planning |
| PS | Project System |
| QM | Quality Management |
| SD | Sales and Distribution |
| EC | Enterprise Controlling |
| | |
| --- | --- |
| TR | Treasury |
| CA | General cross-application |
| CR | Customer Relationship Management (CRM) |
| BW | Business Information Warehouse (BW) |
| EB | EBP (Enterprise Buyer Professional) |
| WM | Warehouse Management |
| TM | Transportation Management |
| XF | Non-application-dependent from Financial Accounting |